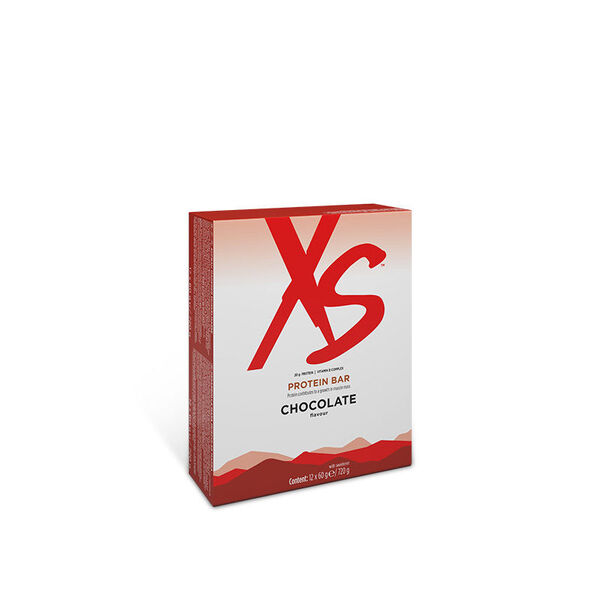 Support lean muscle growth and your daily healthy snacking needs with these delicious protein bars, enriched with protein, fiber, vitamin B and selenium – just after exercise. The ultimate combination of powerful dose of protein for enhanced lean muscle growth and development.
How to buy
Product code:121608
XS™ Protein Bars delivers lean muscle growth & maintenance in a convenient on the go format. Supports post- workout recovery and snacking needs.
What It Does For You
Contributes to lean muscle growth with a targeted protein blend (20g), muscles receive a steady stream of recovery support with fast & slow digesting proteins
Enriched withSelenium, which contributes to the protection of cells from oxidative stress
Designed as a clean bar, high quality ingredients, high in fiber (50% RDA) & no sugar added, makes the difference – no empty calories or sugar highs
Why You Would Like It
Making the most of my active life means choosing supplements that go the extra mile. XS Protein Bar is all about giving your body what it needs to reach its full potential, exactly when it needs it. These new XS Protein Bars have been designed to support lean muscle growth following exercise in a convenient, on-the-go format. Each protein bar contains a targeted protein blend, providing a steady stream of fast & slow-releasing proteins – supporting protein synthesis for longer. Enriched with Selenium, which contributes to the protection of cells from oxidative stress these advanced Protein Bars are always on-hand when you need a performance support!
Facts For You
Perform better at every stage, try the entire XSTM line.